Our Services
RENT OUR DESIGNS on By Rotation App
We are happy to announce that we have joined new partnerships, and we offer clothes and accessories rentals through our Partners like Hurr and By Rotation. Join them with the App.
We want to keep it sustainable and reduce waste as much as possible.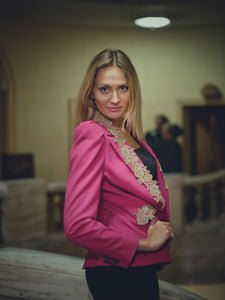 RESTORE/REPAIR/REVIVE
We offer fashion restoration, mending, customised, redesigned service. You can contact us and get free advice what we can do with it, or what change we can offer.
You send us your item and we make our magic by reworking, redesigning your item and customised it to your needs.
It means that you can bring your own old, damaged garment, and we bring it back to life.
hello@gosiawolinska.com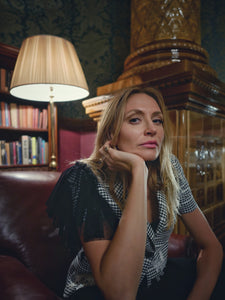 SUSTAINABLE/ UPCYCLING/ ZERO WASTE
In 2021 we have launched new exciting sustainable project. It's created from upcycled materials and surplus textiles. There are one-of-a-kind unique pieces, that they will have only one owner.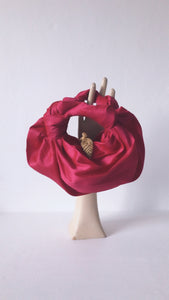 Furoshiki mini bags
Furoshiki upcycling one of a kind mini bags.
Our bags are inspired by Traditional Japanese Furoshiki way of folding and recycling textiles.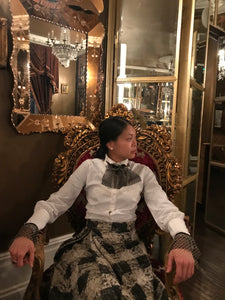 Accessories
In 2021 during lockdown we have created New Line of Accessories, like upcycled and vintage satin bags and jewellery.
Haute Couture

One of the kind
Haute Couture
One of the kind